2 NEW NKS releases : HORION is dead, long live PORION !
HORION - Back to Africa (LaosTrax) - NKS prod 57
(breakcore drum'n'bass darkhop)
4 last & lost trax (2007-2009)
RELEASE PAGE :
http://nksinternational.free.fr/horion2010.html
DIRECT ZIP :
http://www.archive.org/download/Horion-BackToAfricalaostrax-NksProd57/horion-back_to_africa-NKSprod57.zip
"Peu avant un séjour programmé 6 pieds sous terre, pour un pourrissement bien mérité, Horion rassemble ses 4 derniers morceaux, produits entre 2007 et 2009.
Ainsi s'achève une décennie de musique de chambre dansante et aggressive, 10 années d'activisme libre et indépendant, ponctuées de collaborations artistiques et labelistiques diverses et variées. En dehors d'un inédit, les 3 autres pistes de Back to Africa sont d'ailleurs déjà sorties sur différentes compilations (Beautiful Carnage, Marasm & NKS International).
Horion nous révèle une fascination ambiguë pour l'Afrique et les "cultures nègres", au sens noble du terme. Les clichés sur la déliquescence d'un continent mis de côté, l'Afrique reste une source primordiale des musiques actuelles et devient une alternative potentiellement riche d'avenir face aux bulldozers du mondialisme.
HORION EST MORT, VIVE PORION !!!"
Otto Psy [NKS International]
PORION - Petite Mine (joue avec le feu) - NKS prod 58
(breakcore digital punk from France)
Sociopath Recordings (SRmp3 195) and NKS International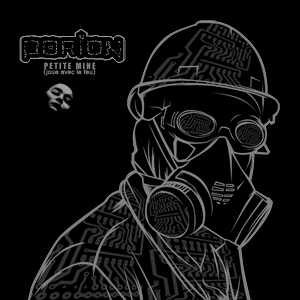 RELEASE PAGE :
http://nksinternational.free.fr/porion.html
DIRECT ZIP:
http://www.archive.org/download/Porion-PetiteMinejoueAvecLeFeu-NksProd58/porion-petite_mine-NKSprod58.zip
"Alors que, rouge de rage, le petit chef s'époumone, Petite Mine reste stoïque, pâle et immobile comme une statue antique. Elle n'est littéralement plus de ce monde. Son esprit vagabonde et elle s'imagine à l'abri du besoin, consumant le peu de morale qui lui reste dans les plaisirs feutrés de l'existence bourgeoise."